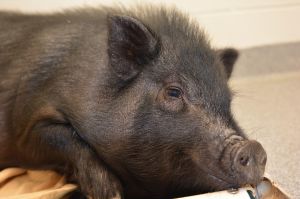 Remington
Pot Bellied
Medium, Young Male
Remington, 5 months old was surrendered to the shelter 5 weeks ago by his owner. He came in with mites and has finished his treatment. He is doing...
Read More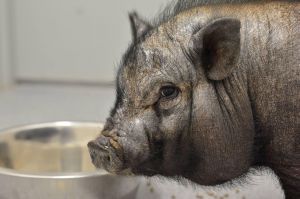 BeeBee
Pot Bellied
Medium, Young Female
BeeBee, Pot Belly Pig 4 1/2 months old. BeeBee was a stray pig in Bolivar for many weeks. She was trapped and brought to the shelter. She was diagnosed...
Read More