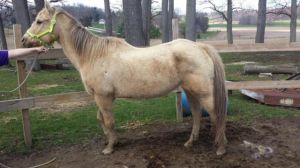 Spirit
Quarterhorse
Large, Senior Female
Spirit is between 15-20 years old. She rides very well in the well in the ring and on trail. NOTE: This animal is being cared for by the Tuscarawas...
Read More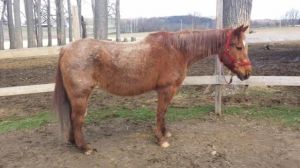 Frost
Grade / Quarterhorse
Large, Senior Female
Frost is between 25-30 years old. She is weak in the hind suspensory and mule footed. She would make a great pasture pet or can be used for light...
Read More